Meet Our Staff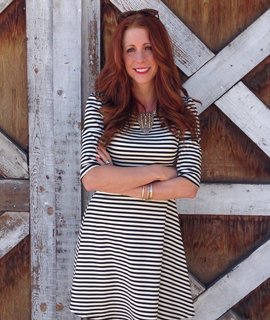 Amy - Shop Owner
When Amy's children were just ages 1 & 2 she got the wild idea to open a women's resale shop.  Now the AGAIN Shops in Downtown Eagle have been making closets happy since 2003.  Amy loves to chat with customers, add her flair & vision to the shops, & cheer for her kid's sports.  Never did she think as a former 4th grade teacher, that she would be in the resale biz, but she gives the credit to her family's support, terrific customers & God!




---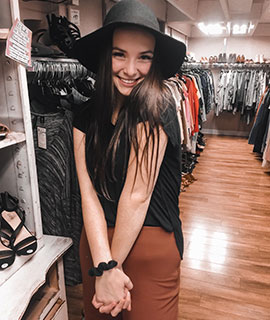 Grace – Shop Lead/Instagram Tech
Grace joined the Again family in July 2016 as her first (dream) job and has been with us ever since. She is pursuing a degree in Marketing at Boise State University and is the creative mind behind our store's Instagram! In her free time, she loves to play piano and is a part of her church's worship team. Grace also enjoys hiking, reading a good old Tim Keller book, drinking a yummy vanilla latte and she can probably beat you at a game of Spikeball!




---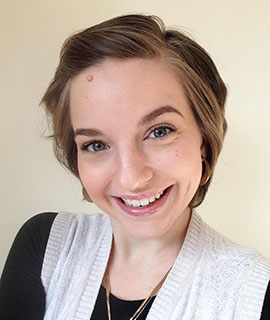 Elizabeth - Shop Lead
Elizabeth started working at Again in 2013. She is a bubbly gal with a love of baking, dancing, Jesus and making women feel beautiful in what they are wearing! She and her husband love to travel when they can and have been to 10 different countries together!






---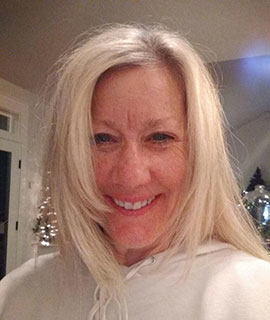 Julie - Shop Lead
Julie is a Seattle transplant. A former florist of 20+ years, she loves creativity. It is really fun working with the neat customers we have at Again! In her off time, she loves going on hikes, walks and stopping in somewhere local for a great cup of coffee. She is also thankful for her Lord Jesus Christ.






---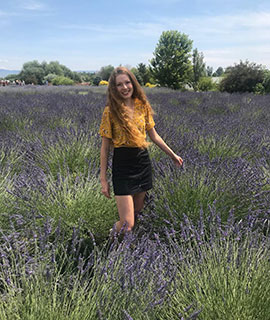 Sydney - Shop Lead
Sydney started working at Again in June 2018. She is majoring in Geoscience at Boise State University. She loves to read, go for runs on the greenbelt, and make messes with watercolor paints.







---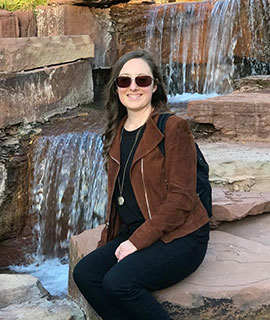 Rebecca - Shop Lead
Rebecca started working at Again in August 2009. Slow to the fashion scene, working at Again has definitely helped her develop her fashion sense. She loves trying different trends with all the cute clothes she gets at Again. Rebecca loves cooking and spending time with her family, especially her niece and nephew! Rebecca has a BBA in Business Economics and dreams of one day starting her own business.





---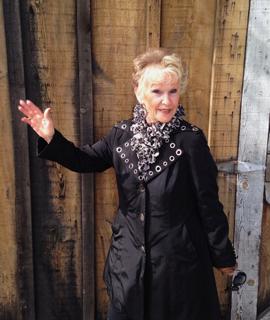 Char - Shop Assistant
Char started in August of 2012 as an employee of Again. She remembers the first day the shop opened. She was there shopping in 2003 and has been a regular since!   She enjoys making 'Victorian' Silk lampshades, dancing, baking, ping-pong (she's good), and walking her mini schnauzer. She was happy to join the team at Again.....one of her favorite places to shop! 





---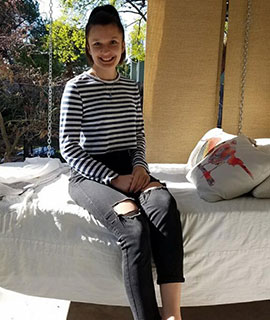 Olivia - Shop Assistant
Olivia has been working at Again since February of 2019. She is finishing up high school and planning on getting her BA in Biology at Boise State and then going to Oregon State to get her MS in Marine Biology. She loves hanging out with her friends and family, and spends a lot of time with her triplet sisters. She enjoys painting and drawing. She also enjoys learning (and eating) food. 





---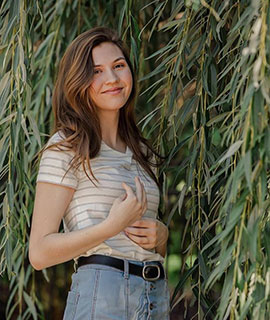 Katherine - Shop Assistant
Katherine has been a part of the Again family since 2019. She loves studying art and wants to pursue a career with it. Her favorite thing to draw is portraits. She loves animals of all kind, especially her dog Roxy! A fun fact about her is that she is a nerd for Marvel movies.  






---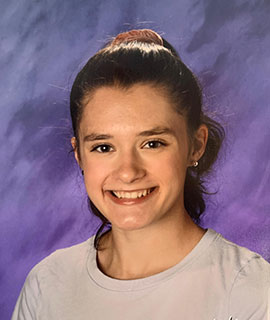 Maddie - Shop Assistant
Maddie joined Again Consignment in November 2019. She enjoys drawing, painting, and anything creative! She is involved in academic activities such as speech and debate and loves spending time with her animals at home.  






---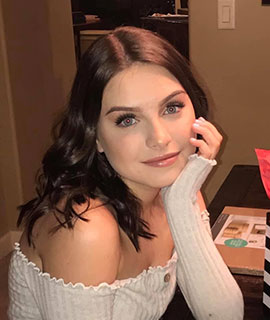 Jade - Shop Assistant